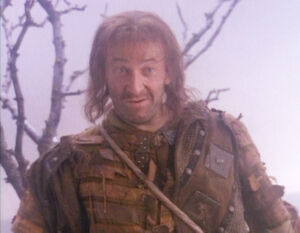 Bob Peck (1945-1999) is a British actor who appeared on The StoryTeller, as the Soldier in "The Soldier and Death". A Shakespearean stage veteran, Peck starred in the television series Edge of Darkness, but is most familiar to American audiences as Muldoon the game warden in Jurassic Park.
Ad blocker interference detected!
Wikia is a free-to-use site that makes money from advertising. We have a modified experience for viewers using ad blockers

Wikia is not accessible if you've made further modifications. Remove the custom ad blocker rule(s) and the page will load as expected.