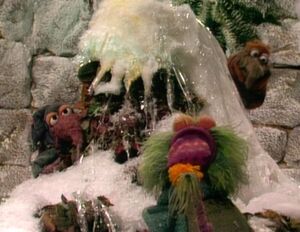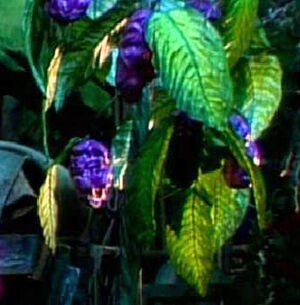 Mokey overcommits herself and doesn't manage to fulfill any of her promises to her friends, including her promise to knit a tarpaulin to protect Marjory the Trash Heap from the snow. When the Trash Heap is frozen solid in the first snowfall, Mokey has to make it up to her by figuring out a way to thaw her out.
Meanwhile, Doc tries to figure out an idea for Ms. Ardath's advertisement for The Captain's Inn.
Fraggle Facts
Notes
In this episode, Ma Gorg mentions her mother, Queen Esmerelda.
Supporting cast
Songs
Video releases
Ad blocker interference detected!
Wikia is a free-to-use site that makes money from advertising. We have a modified experience for viewers using ad blockers

Wikia is not accessible if you've made further modifications. Remove the custom ad blocker rule(s) and the page will load as expected.