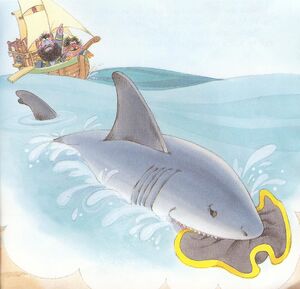 Blackbeard (born Edward Teach c. 1680-1718) was an English pirate who sailed the West Indies and the eastern American coast in the early 1700's. Blackbeard used his fearsome image, rather than violence, to elicit the desired response from those he robbed. After his death, his legend became romanticised, with multiple books and movies based on his adventures.
References
In his book Before You Leap, Kermit talks about his ancestors, including Greenbeard the Pirate, "who is still widely admired by many amphibians for his unique ability to grow a beard."
Ad blocker interference detected!
Wikia is a free-to-use site that makes money from advertising. We have a modified experience for viewers using ad blockers

Wikia is not accessible if you've made further modifications. Remove the custom ad blocker rule(s) and the page will load as expected.