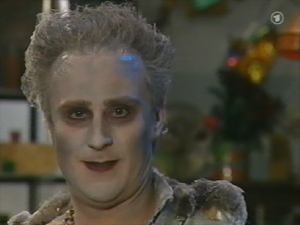 Bjarne Mädel (b. 1968), born Bjarne Ingmar Mädel, played Lambert in the Sesamstrasse episode 2412.
He graduated from the "Hochschule für Film und Fernsehen Potsdam" and was attached to the "Deutschen Schauspielhaus" in Hamburg for five years. He is most famous for the role Berthold 'Ernie' Heisterkamp in the German TV series Stromberg (the German version of The Office). Some of his other credits include Mord mit Aussicht as Dietmar Schäffer, Die Tote vom Deich and Königskinder.
External links
Ad blocker interference detected!
Wikia is a free-to-use site that makes money from advertising. We have a modified experience for viewers using ad blockers

Wikia is not accessible if you've made further modifications. Remove the custom ad blocker rule(s) and the page will load as expected.