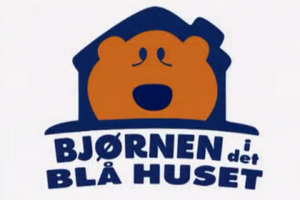 Bjørnen i det Store Blå Huset is the Norwegian version of Bear in the Big Blue House.
The show has two titles: Bjørnen i det Blå Huset for TV airings, and Bjørnen i det Store Blå Huset for all video releases. Short segments with Norwegian kids talking about each episode's subject were also produced. The show was first shown on NRK and later on the Disney Channel.
Character Translations and Voices
Additional Voice Actors
Jorun Erdal
Ingeborg Hungnes
Siri Nilsen
Anders Sundstedt
Credits
Director: Trond Teigen
Norwegian segment producer: Anna Brandrud
Ad blocker interference detected!
Wikia is a free-to-use site that makes money from advertising. We have a modified experience for viewers using ad blockers

Wikia is not accessible if you've made further modifications. Remove the custom ad blocker rule(s) and the page will load as expected.