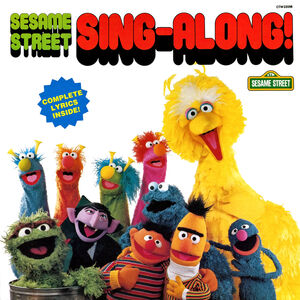 "Bingo", also known as "Bingo Was His Name-O" and "There Was a Farmer Who Had a Dog", is a children's song that involves spelling out a dog's name, and repeating the verse, each time replacing a letter of Bingo with a clap or other sound.
During a road trip on the 1982 album Sesame Street Sing-Along!, the Sesame Street gang pick up the Honkers, and proceed to sing the song. The Honkers provide honks for each missing letter of the dog's name.
Ad blocker interference detected!
Wikia is a free-to-use site that makes money from advertising. We have a modified experience for viewers using ad blockers

Wikia is not accessible if you've made further modifications. Remove the custom ad blocker rule(s) and the page will load as expected.