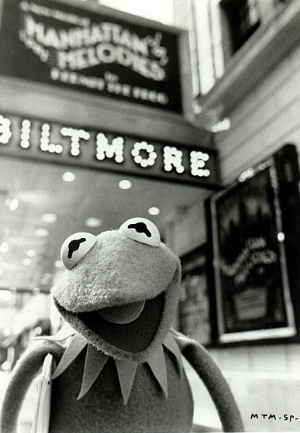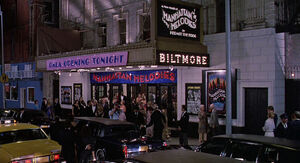 The Biltmore Theatre is a Broadway theatre located at 261 West 47th Street, and was renamed the Samuel J. Friedman Theatre in 2008 after the famed Broadway publicist. The theatre opened in 1925, and is one of the smaller theatres in the district, with a capacity of just over nine hundred.
It has been used by CBS for use as a radio studio, and was home to the debut of the rock musical Hair and Bil Baird's Man in the Moon.
The theatre was used as the location of the Muppets Broadway Musical Manhattan Melodies in the feature film The Muppets Take Manhattan. In the tradition of all Broadway productions, Playbills were created for the "show," featuring the theatre's name on the heading.
External links
Ad blocker interference detected!
Wikia is a free-to-use site that makes money from advertising. We have a modified experience for viewers using ad blockers

Wikia is not accessible if you've made further modifications. Remove the custom ad blocker rule(s) and the page will load as expected.