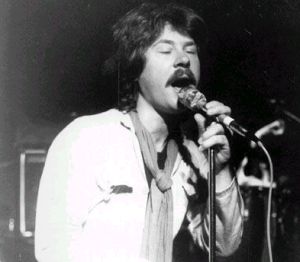 Bill van Dijk (b. 1947) is a Dutch singer/musical performer, best known for his rendition of the Wilhelmus (the Dutch anthem). He dubbed many singing and speaking voices on Sesamstraat, the Dutch co-production of Sesame Street.
His roles included Roosevelt Franklin, Clementine, and many of the rock singers on the show, like Bip Bippadotta, the lead singer of the Beetles, the shark who sang "Pearl White Teeth," and Little Chrissy, who was eventually taken over by Van Dijk's band member Lesley van der Lek. Van Dijk voiced animated insert characters like Travis Travel (translated as "Rinus Reis") as well. He was active on Sesamstraat until the early 1990s.
External links
Ad blocker interference detected!
Wikia is a free-to-use site that makes money from advertising. We have a modified experience for viewers using ad blockers

Wikia is not accessible if you've made further modifications. Remove the custom ad blocker rule(s) and the page will load as expected.