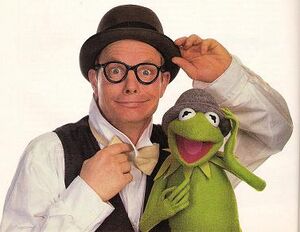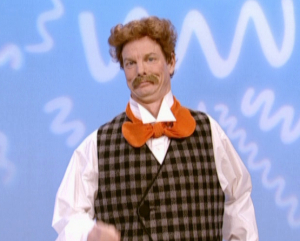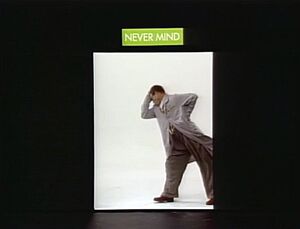 Bill Irwin (b. April 11, 1950) is a celebrated stage clown who has played Mr. Noodle on "Elmo's World" since 1998. He was briefly replaced by Michael Jeter as Mr. Noodle's brother Mr. Noodle before returning to the show, at which point the pair either alternated or appeared jointly, until Jeter's death in 2003.
Irwin had previously appeared in inserts on Sesame Street as early as 1993, and appeared in Sesame Street Jam: A Musical Celebration.
He made his film debut in the 1980 movie Popeye opposite Robin Williams, and his stage and clown work have been spotlighted on several PBS specials, including the Great Performances installment Bill Irwin, Clown Prince. He received the 2005 Tony Award for Best Actor in a Play for his performance as George in Who's Afraid of Virginia Woolf?
Official Bio
(from sesameworkshop.org)
Bill Irwin (Mr. Noodle) was the playwright-in-residence at The Signature Theatre in New York for 2003-2004. He was last seen starring opposite Sally Field in the 2002 Tony Award winning play The Goat or Who is Sylvia? by Edward Albee. He has developed original theatre works, and has been an associate artist with the Roundabout Theatre. His Broadway résumé includes Fool Moon, Largely New York, The Regard of Flight, Accidental Death of an Anarchist, and 5-6-7-8 Dance! His film credits include Igby Goes Down, The Laramie Project, How The Grinch Stole Christmas, Illuminata, A Midsummer Night's Dream, Stepping Out, My Blue Heaven, Scenes from a Mall, Hot Shots, A New Life, Silent Tongue, Eight Men Out and I. As the original Mr. Noodle, Irwin continues to delight children in "Elmo's World."
Other Sesame Street Appearances
External links