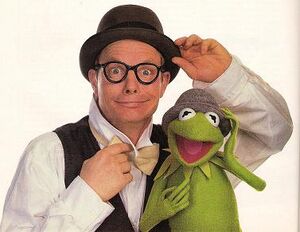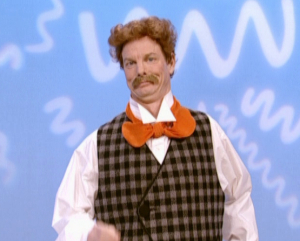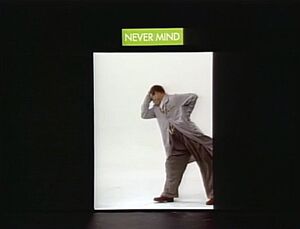 Bill Irwin (b. April 11, 1950) is a celebrated stage clown who has played Mr. Noodle on "Elmo's World" since 1998. He was briefly replaced by Michael Jeter as Mr. Noodle's brother Mr. Noodle before returning to the show, at which point the pair either alternated or appeared jointly, until Jeter's death in 2003.
Irwin had previously appeared in inserts on Sesame Street as early as 1993, and appeared in Sesame Street Jam: A Musical Celebration.
He made his film debut in the 1980 movie Popeye opposite Robin Williams, and his stage and clown work have been spotlighted on several PBS specials, including the Great Performances installment Bill Irwin, Clown Prince. He received the 2005 Tony Award for Best Actor in a Play for his performance as George in Who's Afraid of Virginia Woolf?
Appearances
"Does Air Move Things?" insert in which Irwin plays a pedestrian struggling to walk down a street against the wind. (First: Episode 2876)
In Episode 3538, he plays a Smell Plant Removal Service representative.
External links
Ad blocker interference detected!
Wikia is a free-to-use site that makes money from advertising. We have a modified experience for viewers using ad blockers

Wikia is not accessible if you've made further modifications. Remove the custom ad blocker rule(s) and the page will load as expected.