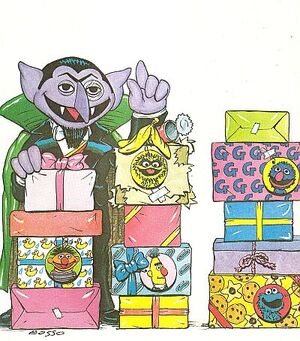 Bill Basso is an artist who contributed to Sesame Street Magazine periodically, from 1976 through 1991. A counting page for the number 13, featuring Count von Count counting birthday presents, was reprinted in The Sesame Street Library volume 13 (and The Sesame Street Treasury volume 13). Sesame Street Library volume 15 included a Basso page illustrating 19 blackbirds.
Basso illustrates all of Kate McMullan's Dragonslayer Academy books. His work has also appeared in Highlights For Children.
External links
Ad blocker interference detected!
Wikia is a free-to-use site that makes money from advertising. We have a modified experience for viewers using ad blockers

Wikia is not accessible if you've made further modifications. Remove the custom ad blocker rule(s) and the page will load as expected.