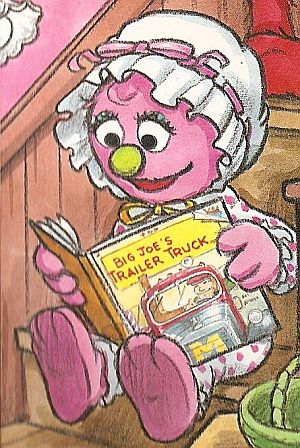 Big Joe's Trailer Truck is a picture book written and illustrated by Joe Mathieu and first published by Random House in 1974. The book focuses on truck driver Big Joe and his work routine, and also labels the different parts of the truck rig. The book has been re-issued many times, and still remains in print.
In the 1996 Sesame Street book Elmo's Lift-and-Peek Around the Corner Book, also illustrated by Mathieu, Baby Natasha reads the book in Finders Keepers; Mathieu's name appears, unreadable, in the lower right corner, mimicking the actual cover.
See also
Ad blocker interference detected!
Wikia is a free-to-use site that makes money from advertising. We have a modified experience for viewers using ad blockers

Wikia is not accessible if you've made further modifications. Remove the custom ad blocker rule(s) and the page will load as expected.