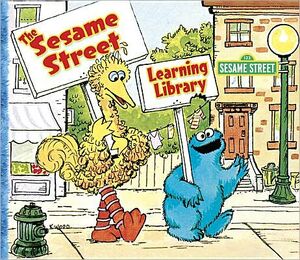 The Sesame Street Little Library is a box set of four small Sesame Street books by Kay Wood, published in 1977 by Random House. The books feature Big Bird, Ernie, Bert, Grover and Cookie Monster. Each of the original books measures 4 inches by 5 inches.
In June 2012, the collection was reprinted as "The Sesame Street Learning Library" by Dover Publications.
Ad blocker interference detected!
Wikia is a free-to-use site that makes money from advertising. We have a modified experience for viewers using ad blockers

Wikia is not accessible if you've made further modifications. Remove the custom ad blocker rule(s) and the page will load as expected.