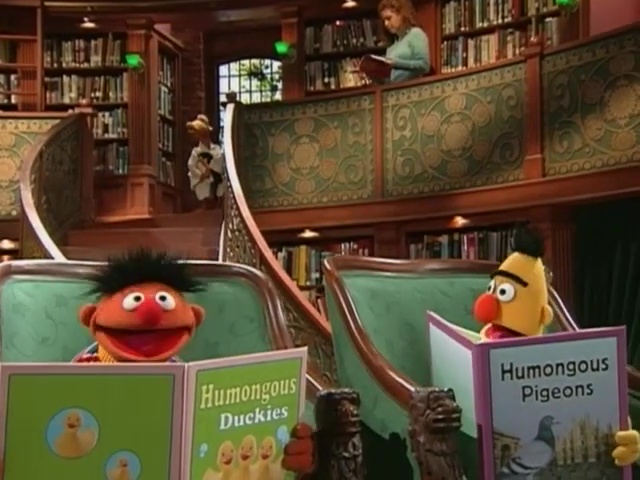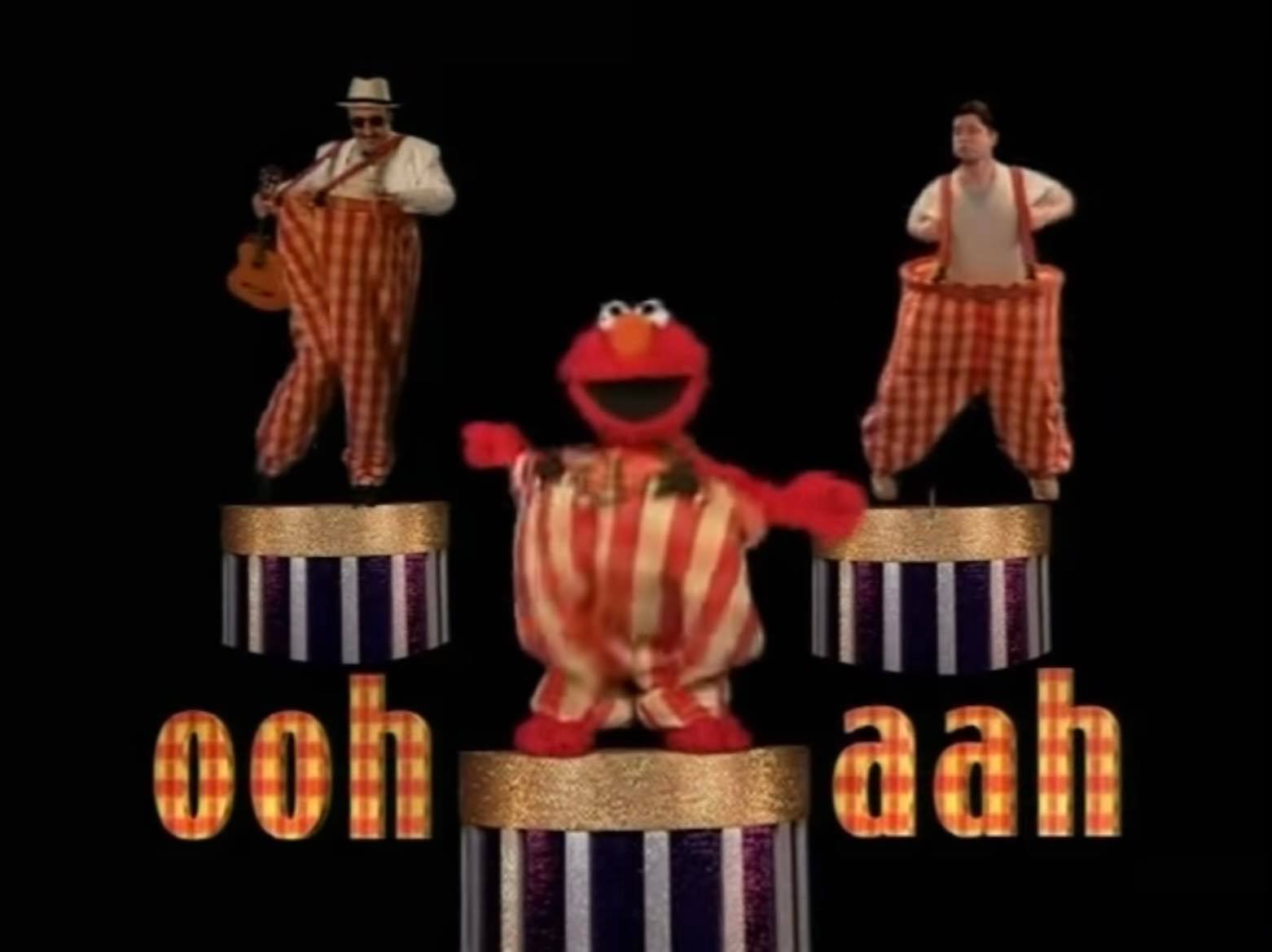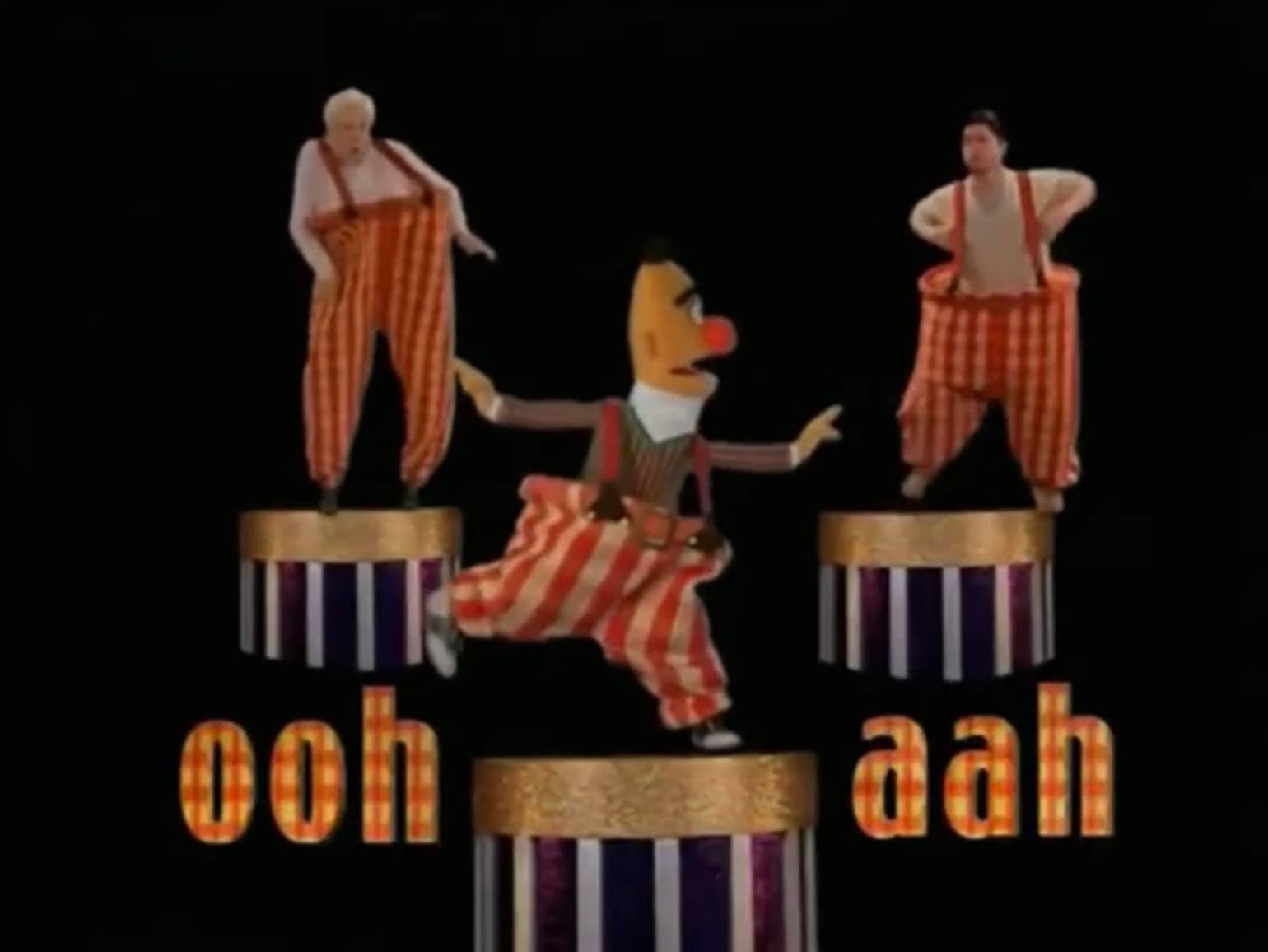 Between the Lions is a children's puppet series that airs on PBS, designed to promote reading skills. The basic philosophy of the program is to get kids "wild about reading"; this is literalized through the use of a family of lions running a library: Theo and Cleo and their children Lionel and Leona. Although it is not affiliated with The Jim Henson Company or Sesame Street, it does share many similar characteristics, along with some similarities to The Electric Company. It also features many cast and crew commonly involved with Muppet productions.
Appearances
Several Sesame Street Muppets made special guest appearances during the second season:
In "Tweet! Tweet!," which aired on May 1, 2001, Theo and Cleo scoff at the possibility that birds and dinosaurs could be related. They change their minds when Big Bird enters the library, and introduces himself. As he leaves, the camera pans to Ernie, looking up from a book on Humongous Duckies, and Bert, reading about Humongous Pigeons. Both utter their trademark laughs.
Several 2006 and 2007 PBS interstitials for the Ready To Learn Service feature Between the Lions characters interacting with Sesame Street characters:
Connections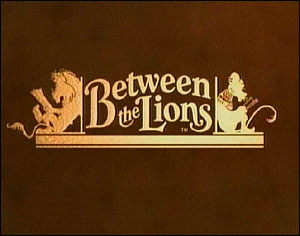 Ad blocker interference detected!
Wikia is a free-to-use site that makes money from advertising. We have a modified experience for viewers using ad blockers

Wikia is not accessible if you've made further modifications. Remove the custom ad blocker rule(s) and the page will load as expected.