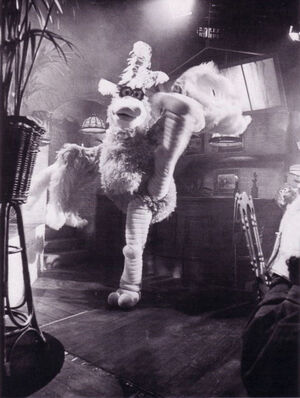 Template:Designer Betsy Bird was a full-body dancing bird who was created especially for dancer Betsy Baytos.
She appeared in The Muppet Show episode 505, performing "The Varsity Drag" and "Bird Walk".
According to Jim Henson, the reason why the character was dropped, after the one appearance, was because the costume seemed to hide Betsy Baytos' dancing movements, instead of emphasizing them.
Although she was dropped, the puppet could be seen dancing on stage in Here Come the Puppets!
See also