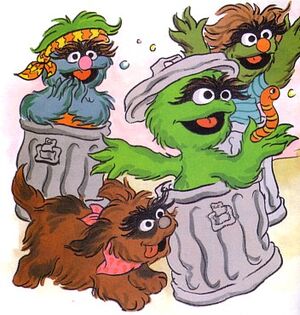 Betsy is Oscar's grouch dog. Oscar enters her as an entrant in the Yucchiest Pet contest in the 1994 book Oscar's Grouch Jamboree. Both Betsy and Slimey the Worm end up losing to Grundgetta's muddy piglet.
See also
Ad blocker interference detected!
Wikia is a free-to-use site that makes money from advertising. We have a modified experience for viewers using ad blockers

Wikia is not accessible if you've made further modifications. Remove the custom ad blocker rule(s) and the page will load as expected.