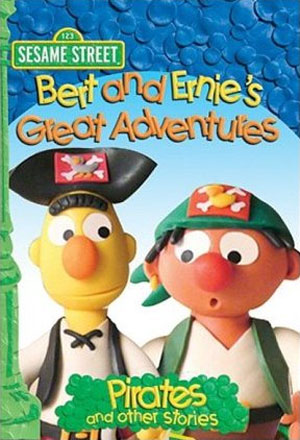 Bert and Ernie's Great Adventures: Pirates and Other Stories is a DVD release of 13 episodes of Bert and Ernie's Great Adventures. It was released in 2009 by Abbey Kids Home Media in the United Kingdom, and Madman Entertainment in Australia.
Episodes
Pirates
Mountain Climbers
Wizards (with Elmo)
Penguins
3 Wishes
Wild West
Rainforest
Deep Sea
Ernlock Holmes
Cavemen
Bakers
Pigeonia
Cliptecs
External links
Ad blocker interference detected!
Wikia is a free-to-use site that makes money from advertising. We have a modified experience for viewers using ad blockers

Wikia is not accessible if you've made further modifications. Remove the custom ad blocker rule(s) and the page will load as expected.