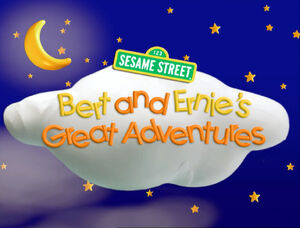 Bernt og Erling på nye eventyr is the Norwegian dub of Bert and Ernie's Great Adventures. One episode has aired every Thursday since June 4, 2009, on NRK. The episodes are also shown on NRK's children's channel NRK Super. The episodes use the original English title card.
Character Translations and Voices
Additional voices
Erik Solbakken
Marianne Furevold-Boland
Gjertrud Jynge
Ad blocker interference detected!
Wikia is a free-to-use site that makes money from advertising. We have a modified experience for viewers using ad blockers

Wikia is not accessible if you've made further modifications. Remove the custom ad blocker rule(s) and the page will load as expected.