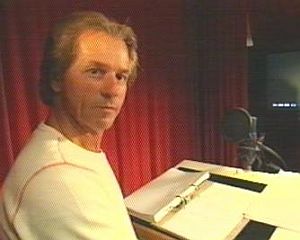 Bernd Simon is a German voice actor who voiced Baby Kermit in the German dub of Muppet Babies and Gonzo and Rizzo the Rat since Muppets Der Zauberer von Oz (The Muppets' Wizard of Oz). He also dubbed Baby Kermit and Daffy Duck in Cartoon All-Stars to the Rescue.
Simon's other dub credits, primarily in animation, include Moe the bartender and others on The Simpsons, Starscream and many others on Transformers, URL on Futurama, the aliens in Pixar's Toy Story 2, various bit parts on Columbo, and Joey Miyashima in High School Musical.
Ad blocker interference detected!
Wikia is a free-to-use site that makes money from advertising. We have a modified experience for viewers using ad blockers

Wikia is not accessible if you've made further modifications. Remove the custom ad blocker rule(s) and the page will load as expected.