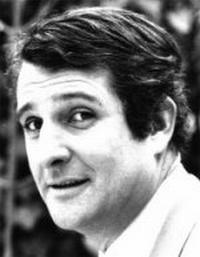 Bernard Woringer (b. 1934) is a French character actor who voiced Uncle Traveling Matt and Junior Gorg in the French co-production of Fraggle Rock. He also dubbed Pierce Brosnan on Muppets Tonight, having previously re-voiced the actor in the French TV broadcasts of Remington Steele.
Woringer's screen acting career ranged from starring as Porthos in two French Three Musketeers films to playing a jealous butcher in the Disney comedy Monkeys Go Home! (opposite Dean Jones, Maurice Chevalier, and a passel of primates) and a bit as a policeman in The Madwoman of Chaillott (with Katherine Hepburn and Danny Kaye, among others). Later, he appeared with Telly Savalas in the TV movie The Dirty Dozen: The Deadly Mission.
As a voice actor, Woringer has dubbed Sean Connery, Donald Sutherland, Rene Auberjonois in Boston Legal, and Dr. Watson in the animated series Sherlock Holmes in the 22nd Century.
External links