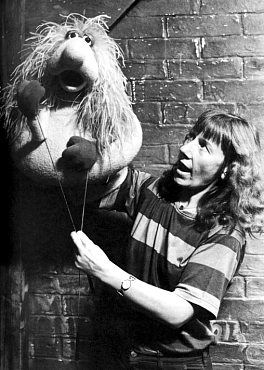 Benita Steinmann, née Richter (April 7, 1940 - December 3, 1996), was a German puppeteer from Berlin who played Uli von Bödefeld on Sesamstrasse from 1978 until the character retired in 1988.
Initially a graphic designer, she was introduced to puppetry through her marriage to puppeteer Peter Klaus Steinmann. Following her job on Sesamstrasse, she went on to perform in 57 plays.
Benita Steinmann died of lung cancer at age 56.
Ad blocker interference detected!
Wikia is a free-to-use site that makes money from advertising. We have a modified experience for viewers using ad blockers

Wikia is not accessible if you've made further modifications. Remove the custom ad blocker rule(s) and the page will load as expected.