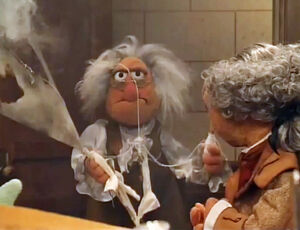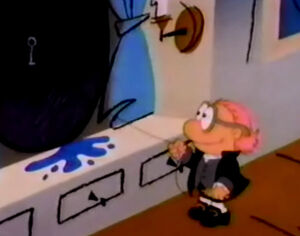 Benjamin Franklin (1706-1790) was a scientist, printer, statesman, humorist, and one of the most familiar of America's founding fathers. His innovations include the lightning rod, the Franklin stove, and forming the first public lending library and fire department in America. As a diplomat, Franklin served as ambassador to France, where he became a beloved celebrity, and was crucial in garnering that nation's aid during the American Revolution.
Jim Henson's great-grandfather, Oscar Hinrichs, worked for Alexander Dallas Bache, Benjamin Franklin's great-grandson.[1]
Potrayals
Gallery
Sources
Ad blocker interference detected!
Wikia is a free-to-use site that makes money from advertising. We have a modified experience for viewers using ad blockers

Wikia is not accessible if you've made further modifications. Remove the custom ad blocker rule(s) and the page will load as expected.