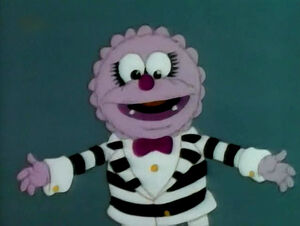 Beetlejuice is a 1988 horror comedy directed by Tim Burton about a recently deceased couple, and their efforts to keep their home from inhabitation via a "bio-exorcist" named Betelgeuse. The series spawned an animated spin-off of the same name, featuring a rambuncutious but more harmless Beetlejuice who routinely shapeshifted and took human friend Lydia on adventures in "the Neitherworld." The series was produced by Nelvana and ran on ABC Saturday mornings from 1988 through 1991 (and, for that last year, a new batch of episodes debuted concurrently on FOX).
References
Connections
External links
Ad blocker interference detected!
Wikia is a free-to-use site that makes money from advertising. We have a modified experience for viewers using ad blockers

Wikia is not accessible if you've made further modifications. Remove the custom ad blocker rule(s) and the page will load as expected.