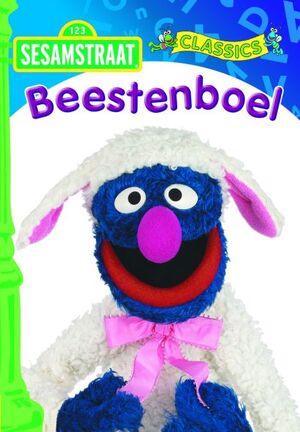 Beestenboel (Animal Bunch) is a Sesamstraat video released in 2008, as part of Weton-Wesgram's Sesamstraat Classics collection.
Segments
Hakim vangt een haai
Hoe maak je kaas
Dikkie Dik - appel
Eend
Ik ben een kip
Schaapjes tellen
Toverpaard
Ernie neemt een verrassing meer naar huis
Slak
Voor de vogels
Skippy
Imitator
Goudvis
Koe
Koekiemonster - 12 boze mannen
Dierenboeken
Big in bed - schaap
Ad blocker interference detected!
Wikia is a free-to-use site that makes money from advertising. We have a modified experience for viewers using ad blockers

Wikia is not accessible if you've made further modifications. Remove the custom ad blocker rule(s) and the page will load as expected.