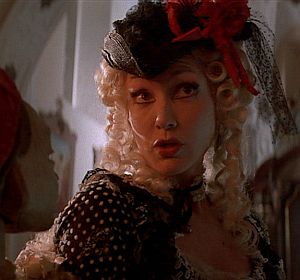 Bebe Neuwirth (b. 1958) is an Emmy Award and Tony Award-winning theater, television, and film actress. On television, Neuwirth is well-known for playing Dr. Lilith Sternin-Crane in the sitcoms Cheers and Frasier, as well as ADA Tracey Kibre on two Law & Order series. On Broadway, Neuwirth has starred in Chicago, Fosse and Funny Girl, and the upcoming Addams Family musical.
Neuwirth played Felinet in the 1996 film The Adventures of Pinocchio, which included effects by Jim Henson's Creature Shop.
External links
Ad blocker interference detected!
Wikia is a free-to-use site that makes money from advertising. We have a modified experience for viewers using ad blockers

Wikia is not accessible if you've made further modifications. Remove the custom ad blocker rule(s) and the page will load as expected.