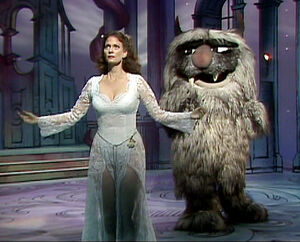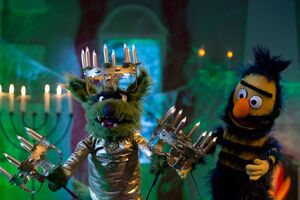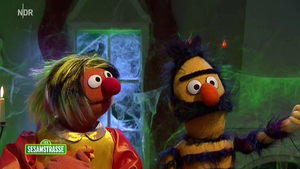 Beauty and the Beast is a classic fairy tale published as far back as the 1740s. The story has been adapted into a number of mediums including ballet, short stories, television, Broadway, and film.
References
Telly and Bob takes turns reading Beauty and the Beast to each other in a 1993 episode of Sesame Street.
Uncle Deadly tweeted that he "wanted to be in new live action Beauty and the Beast film. But they wouldn't let [him] audition for the Beauty." [2]
Connections
See also
Sources
↑ Adapted by Andrew Lang, narrated by Roscoe Orman, "Beauty and the Beast (Unabridged)", AudibleKIDS, 2008 publication.