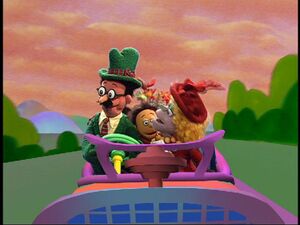 Beautiful Lake Mulloon is a song about Lake Mulloon. The Cat in the Hat helps Larry get packed while singing about all the fun and wonderful stuff to do there. Then Larry Nooly's parents take over while traveling to Lake Mulloon for their anniversary.
The song was featured on The Wubbulous World of Dr. Seuss, in the episode "The Guest".
Ad blocker interference detected!
Wikia is a free-to-use site that makes money from advertising. We have a modified experience for viewers using ad blockers

Wikia is not accessible if you've made further modifications. Remove the custom ad blocker rule(s) and the page will load as expected.