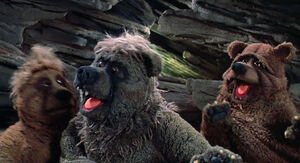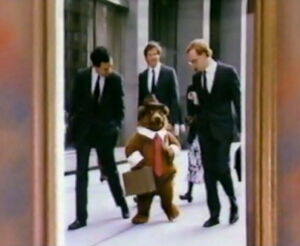 The most famous of Muppet bears is, of course, Fozzie Bear. Others of his kind have been seen in various Muppet productions over the years.
Fozzie and two bears pose as "The Three Bears" (in name only; they're gangsters actually) in Episode 518 of The Muppet Show.
A bear customer buys all the cookies that the Frog Scouts were selling in one episode of the recurring sketch of Muppet Time.
Bear Index
Muppet Bears
Sesame Bears
Big Blue House Bears
Other Bears