"Bears, Bears, Bears" is a Sesame Street song by The Three Bears.
Baby Bear rushes to Papa Bear and Mama Bear with a problem: the bears in his book (Bears, Bears, Bears: All About Bears) act completely different than them. They explain through song that they're city bears, thus they have a different lifestyle compared to bears in the Arctic or in the woods.
Notes
Baby Bear's book would later be seen in their house as a background prop in several episodes, including episode 3987.
Releases
Online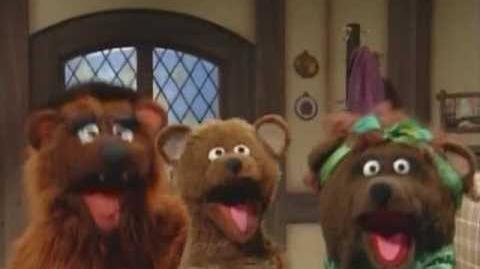 Ad blocker interference detected!
Wikia is a free-to-use site that makes money from advertising. We have a modified experience for viewers using ad blockers

Wikia is not accessible if you've made further modifications. Remove the custom ad blocker rule(s) and the page will load as expected.