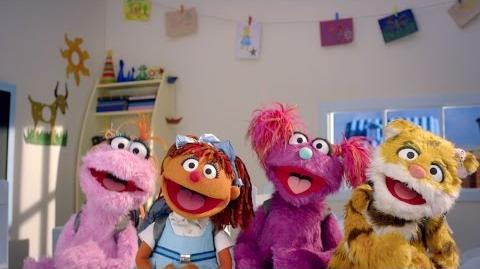 "Be What You Want to Be" is a song featuring Sesame Street's international co-production characters.
In the song Chamki (Galli Galli Sim Sim), Bel (Vila Sésamo), Lily (Zhima Jie: Da Niao Kan Shijie), and Lola (Plaza Sésamo) sing about how they'll achieve great things when they grow up because they are "cool and smart girls."
See also
Ad blocker interference detected!
Wikia is a free-to-use site that makes money from advertising. We have a modified experience for viewers using ad blockers

Wikia is not accessible if you've made further modifications. Remove the custom ad blocker rule(s) and the page will load as expected.