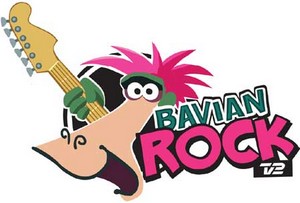 Bavian Rock is a Danish yearly concert aimed at children,arranged by TV2 under their children programming block banner. The concert is a spinoff of the bigger "Zulu Rocks" arrranged by the channel TV2 Zulu, who audience are young adults. Both concerts are held in Parken stadium in Copenhagen. The hosts for Bavian Rock are Marie Christensen-Dalsgaard and Jeppe Vig Find.
For the concert in 2009 a Elmo walk-around greated the guests at the gates, other walk arounds included Pikachu, Bananas in Pyjamas, Dora the explorer, Fifi, Roary the Racing Car and various Star Wars characters.
Connections
Ad blocker interference detected!
Wikia is a free-to-use site that makes money from advertising. We have a modified experience for viewers using ad blockers

Wikia is not accessible if you've made further modifications. Remove the custom ad blocker rule(s) and the page will load as expected.