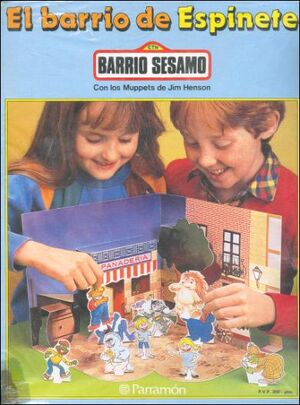 Two different kinds of a Barrio Sésamo Display Neighborhood were made in 1984 by Parramón Ediciones, SA, a Spanish company that specialized in books and educational paint and drawing supplies. The sets and figurines were made of cardboard, and sold for 350 ptas (Pesetas).
External links
Ad blocker interference detected!
Wikia is a free-to-use site that makes money from advertising. We have a modified experience for viewers using ad blockers

Wikia is not accessible if you've made further modifications. Remove the custom ad blocker rule(s) and the page will load as expected.