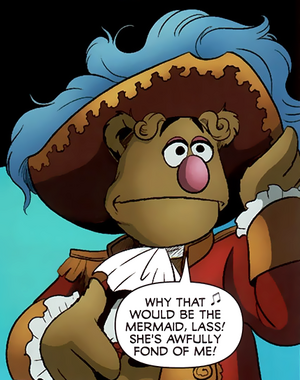 Baron Munchausen is a popular literary character known for his often fantastic adventures. Inspired by an actual German baron in the 19th century (Karl Friedrich Hieronymous von Münchhausen) who had a reputation as a raconteur telling stories about his life as a soldier and huntsman, the tales were collected in various collections before and after his death, with other legends and fables attached to his name.
However, the Baron Munchausen of literature truly developed under Rudolf Eric Raspe, in a 1785 novel which took the Baron into the field of tall tales and impossible feats. Widely translated and expanded upon, the Baron's claims included riding on cannonballs and traveling to the Moon. His name was also used for Munchausen Syndrome, a factitious disorder in which a person feigns illness for attention.
References
Connections
Ad blocker interference detected!
Wikia is a free-to-use site that makes money from advertising. We have a modified experience for viewers using ad blockers

Wikia is not accessible if you've made further modifications. Remove the custom ad blocker rule(s) and the page will load as expected.