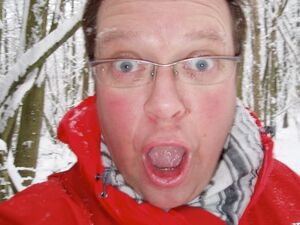 Barnaby Harrison, also known as Barny Harrison, is a British puppeteer who served as an additional performer on Muppet Treasure Island.
Harrison's other puppetry credits include Disney's 101 Dalmatians with creature effects by Jim Henson's Creature Shop, Spitting Image, Babe: Pig in the City, and Marvel's Blade II.
Harrison is co-founder and co-partner of Global Puppeteering Services, which he founded with fellow puppeteer and SI colleague Patrick Comerford.
External links
Ad blocker interference detected!
Wikia is a free-to-use site that makes money from advertising. We have a modified experience for viewers using ad blockers

Wikia is not accessible if you've made further modifications. Remove the custom ad blocker rule(s) and the page will load as expected.