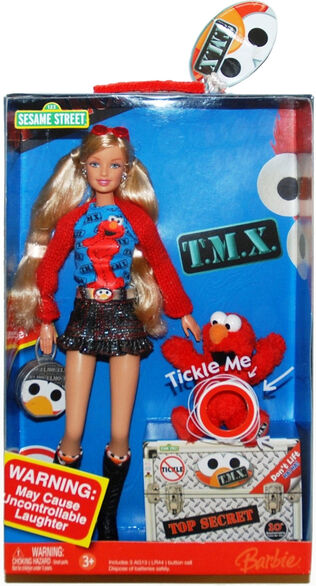 Barbie is a doll produced by Mattel, which debuted in 1959. The toy soon became a best-seller and an iconic representation of femininity. Much like Miss Piggy, over the years Barbie has proven herself in a wide range of fields, as actress, doctor, stewardess, model, teacher, paleontologist, and Presidential candidate. Barbie has also moved beyond dolls, with appearances in books, comics, videos, and a role in Pixar's Toy Story 2 and Toy Story 3.
In 2006, two different Barbie dolls were sold each with a miniature replica of T.M.X. Elmo.
References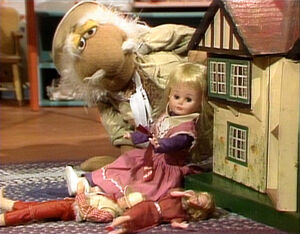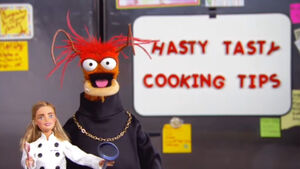 Connections
See also
External links
Ad blocker interference detected!
Wikia is a free-to-use site that makes money from advertising. We have a modified experience for viewers using ad blockers

Wikia is not accessible if you've made further modifications. Remove the custom ad blocker rule(s) and the page will load as expected.