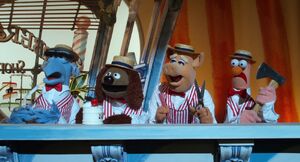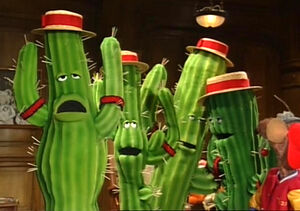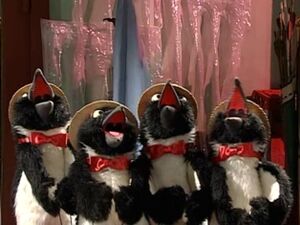 Barbershop is a style of a cappella vocal music, characterized by four-part harmony.
Standards withing the Barbershop style include "Let Me Call You Sweetheart", "My Wild Irish Rose", "Sweet Adeline", "Shine On Harvest Moon", and "Sweet Georgia Brown". Barbershop harmony also plays an important role in the Broadway musical The Music Man, with the harmonies being folded into songs such as "Pick a Little, Talk a Little".
Barbershop Quartets
See also
External links
Ad blocker interference detected!
Wikia is a free-to-use site that makes money from advertising. We have a modified experience for viewers using ad blockers

Wikia is not accessible if you've made further modifications. Remove the custom ad blocker rule(s) and the page will load as expected.