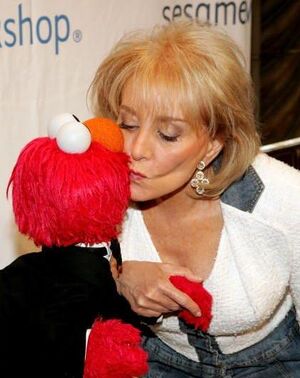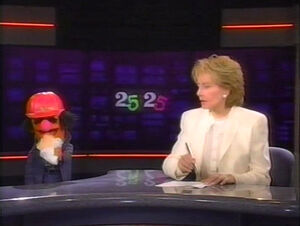 Barbara Walters (b. 1929) appeared in Stars and Street Forever! and The Sesame Street Special (aka Put Down the Duckie). She also appeared on the 2nd celebrity version of Put Down the Duckie (replacing the New York Giants).
In 2005, Walters hosted the Annual Sesame Workshop Benefit Gala.
Kermit and Miss Piggy have also made guest appearances on Walters' talk show, The View. They were also interviewed by Walters in the 2012 special Best in TV.
On the back cover of The Year of Roosevelt Franklin, Walters' review of the album is quoted among others.
References
In Sesame Street Unpaved, it's pointed out that Zoe shares her astrological sign, Libra, with Barbara Walters ("If you were a Muppet, which one would you be?").
External links
Ad blocker interference detected!
Wikia is a free-to-use site that makes money from advertising. We have a modified experience for viewers using ad blockers

Wikia is not accessible if you've made further modifications. Remove the custom ad blocker rule(s) and the page will load as expected.