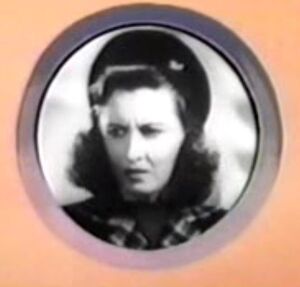 Barbara Stanwyck (1907-1990) was an Academy Award-nominated actress who usually played fast-talking, tough, independent women (or "dames") in films from the 1930s through the '50s. These portrayals surfaced in pre-Hays code movies (Baby Face), melodrama (freewheeling but ultimately sacrificing title character in Stella Dallas), film noir (Double Indemnity, The Strange Love of Martha Ivers), or comedy (Ball of Fire, The Lady Eve, Christmas in Connecticut). The last of four Oscar nominations came in 1949 for a somewhat atypical role, neurotic invalid Leona Stevenson in Sorry, Wrong Number.
Stanwyck continued her career on television, starring on Western Big Valley as matriarch ranch-owner Victoria Barkley, in the miniseries The Thorn Birds, and on the prime-time soap opera The Colbys as Constance Colby Patterson.
References
Ad blocker interference detected!
Wikia is a free-to-use site that makes money from advertising. We have a modified experience for viewers using ad blockers

Wikia is not accessible if you've made further modifications. Remove the custom ad blocker rule(s) and the page will load as expected.