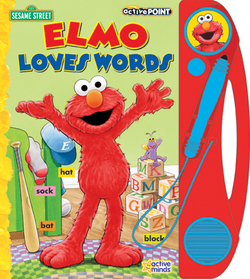 Barbara Egel is an author who wrote the 2004 Sesame Street Active Point book Elmo Loves Words.
Egel was a managing editor for Publications International from 2002 until 2007. During that time she wrote books featuring Finding Nemo, Disney Princesses, Dora the Explorer, Blue's Room, and Baby Einstein. She currently works as a communications trainer.
Ad blocker interference detected!
Wikia is a free-to-use site that makes money from advertising. We have a modified experience for viewers using ad blockers

Wikia is not accessible if you've made further modifications. Remove the custom ad blocker rule(s) and the page will load as expected.