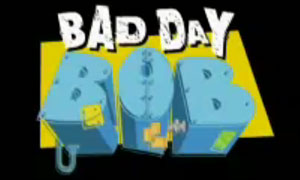 Bad Day Bob is an unproduced animated series, to have been produced by the Jim Henson Company in 2002. A test promo was created by Craig Allen and Mike Dietz at Slappy Pictures to shop the series.
Judging by the short clip, the main character seemed to have some similarities to Inspector Gadget.
Before forming Slappy Pictures, Craig Allen was head of Jim Henson Interactive.

External links