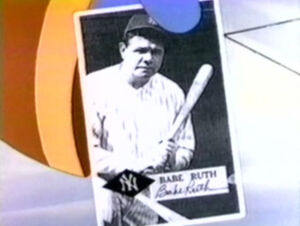 George Herman Ruth, Jr. (1895-1948), also known as "Babe" Ruth and "The Bambino", was an American Major League baseball player with the Boston Red Sox, and more famously, with the New York Yankees. While with the Yankees, the team won four World Series titles, and seven pennants. Ruth was one of the first five players elected to the Baseball Hall of Fame, and Yankee Stadium was often referred to as "the house that Ruth built".
References
External links
Ad blocker interference detected!
Wikia is a free-to-use site that makes money from advertising. We have a modified experience for viewers using ad blockers

Wikia is not accessible if you've made further modifications. Remove the custom ad blocker rule(s) and the page will load as expected.