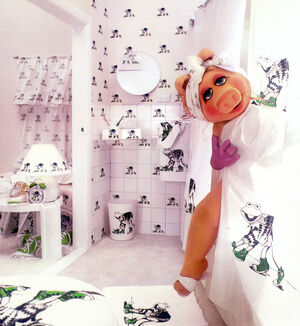 B. Kliban (born Bernard "Hap" Kliban, 1935–1990) was an American cartoonist. Begining his career with Playboy in 1962, he is best-known for the book Cat, a collection of cartoons about cats drawn in Kliban's distinctive style and first published in 1975. The most famous image from the book, a cat in sneakers, was spoofed in Miss Piggy's Calendar of Calendars with Kermit taking the place of the feline.
External links
Ad blocker interference detected!
Wikia is a free-to-use site that makes money from advertising. We have a modified experience for viewers using ad blockers

Wikia is not accessible if you've made further modifications. Remove the custom ad blocker rule(s) and the page will load as expected.