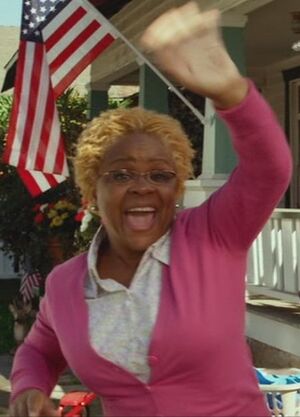 Ayesha Orange is a dancer and actress who appeared uncredited in The Muppets as Gary's Smalltown neighbor. She had previously appeared (with credit) as a dancer in the Creature Shop-effects film The Country Bears.
Orange danced in the second and third Austin Powers movies, She's All That, Idlewild, and Miss Congeniality 2: Armed and Fabulous. She had an acting part in Showgirls 2 and appeared on television in Key & Peele, Nikki, and Bunheads.
External links
Ad blocker interference detected!
Wikia is a free-to-use site that makes money from advertising. We have a modified experience for viewers using ad blockers

Wikia is not accessible if you've made further modifications. Remove the custom ad blocker rule(s) and the page will load as expected.