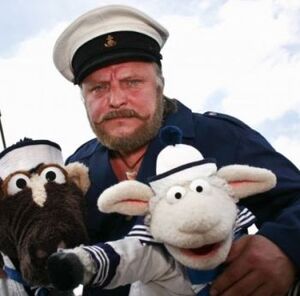 Axel Prahl (b. 1960) is a German actor and musician, best known for playing Kommissar Frank Thiel in the Münster episodes of crime series Tatort, from 2002 onward. He guest starred twice on the Sesamstrasse spin-off Eine Möhre für Zwei, in 2010 as sailor Kapitän Hansen and in 2011 as a lighthouse keeper.
Prahl's film credits include Falcons (2002, with Keith Carradine), the UK/Swedish co-production An Enemy to Die For (2012), Berlin '36 (2009), and The Red Baron (2008, with Til Schweiger and Lena Headey).
External links
Ad blocker interference detected!
Wikia is a free-to-use site that makes money from advertising. We have a modified experience for viewers using ad blockers

Wikia is not accessible if you've made further modifications. Remove the custom ad blocker rule(s) and the page will load as expected.