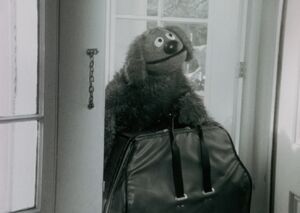 Avon is a cosmetics company founded in 1886. An ad campaign during the 1950s popularized the term "Avon Calling" in reference to door-to-door sales representatives.
References
Rowlf referenced the phrase again in the February 18, 1966 episode of The Jimmy Dean Show when, as Batdog, he told the police commissioner over the phone that he thought he heard Avon calling.
See also
Category:Avon for Avon's Muppet Babies and Muppet Treasure Island merchandise.