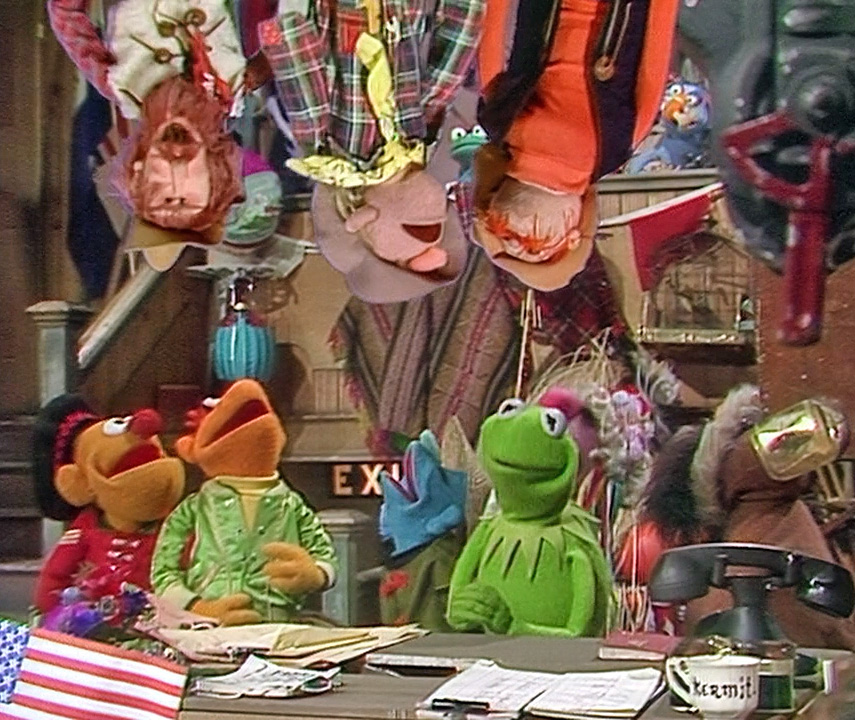 A group of Australians appear in episode 317 as part of an international extravaganza. Backstage, when Kermit asks what they're up to, they walk across the ceiling in answer to the question. The only one who speaks is voiced by Spike Milligan, who is trailed by Jim.
See also
Ad blocker interference detected!
Wikia is a free-to-use site that makes money from advertising. We have a modified experience for viewers using ad blockers

Wikia is not accessible if you've made further modifications. Remove the custom ad blocker rule(s) and the page will load as expected.