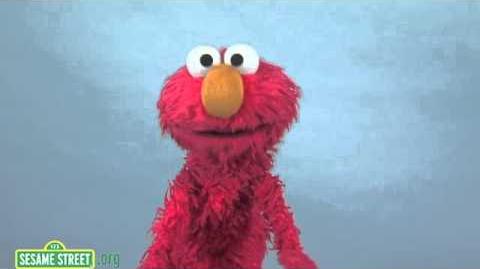 Ask Elmo is a series of YouTube exclusive videos featuring Elmo from Sesame Street. The videos take advantage of the Google Moderation tool and YouTube community to allow viewers to ask questions to be answered by Elmo.
On September 3, 2010, Sesame Workshop posted a video featuring Elmo that encouraged viewers to ask the character a question via the Google Moderator box, or by making their own video. Viewers could then vote on the questions they liked, and later Elmo would going to answer the top questions. On September 23, 2010, Elmo's answers were posted in a nearly 20-minute long video hosted by Chris.
On November 15, 2010, Elmo and Celebrity chef Art Smith appeared in a second video encouraging questions relating to the Food for Thought. On December 9, 2010, Elmo and Smith answered viewer submitted questions in a 25-minute video.
External links
Ask Elmo #1
Ask Elmo #2
Ad blocker interference detected!
Wikia is a free-to-use site that makes money from advertising. We have a modified experience for viewers using ad blockers

Wikia is not accessible if you've made further modifications. Remove the custom ad blocker rule(s) and the page will load as expected.