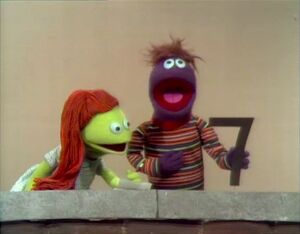 As I Was Going to St. Ives is a nursery rhyme which has been around since the 1700s, though the subject has been thought to originate from the Rhind Mathematical Papyrus. Often considered a riddle, the most common form of the rhyme is as follow,
"
As I was going to St Ives


I met a man with seven wives
Each wife had seven sacks
Each sack had seven cats
Each cat had seven kits
Kits, cats, sacks, wives
How many were going to St Ives?

"
Recordings
References
A version of the rhyme was included on the book and tape set Count Me In! as introduced by Kermit the Frog with new music by Louise Gikow. After the song is sung, Kermit explains that it's a trick question.