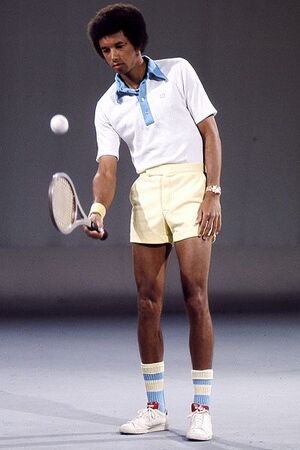 Arthur Ashe (1943 - 1993) was a prominent tennis player who won three Grand Slam titles. He is also remembered for his work to promote social causes, including the civil rights movement and the anti-apartheid movement.
Ashe appeared on Sesame Street in 1975, in a number of inserts:
Ad blocker interference detected!
Wikia is a free-to-use site that makes money from advertising. We have a modified experience for viewers using ad blockers

Wikia is not accessible if you've made further modifications. Remove the custom ad blocker rule(s) and the page will load as expected.