Arrested Development (series)
Talk

0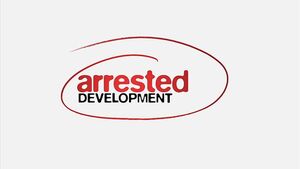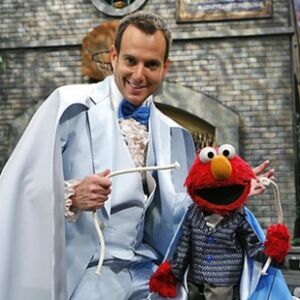 Arrested Development is a television sitcom that ran from 2003 to 2006 on FOX. The show follows Michael Bluth (Jason Bateman) as he struggles to keep his family together after his father (Jeffrey Tambor) is arrested. The series also stars Will Arnett (as Michael's brother) and Jessica Walter (as Michael's mother); additionally the series is narrated by Ron Howard.
Muppet Mentions
In the first season episode "Not Without My Daughter," Michael Bluth is being interviewed in a police station when his fourteen-year old son is arrested, and Michael has to leave, explaining "My son has an emergency." The policeman interviewing Michael suggests, "You know, there's a Grover book, 'I Can't Hold It In.' Worked for us."
On the DVD commentary track for the second season episode "Good Grief," Will Arnett jokes that Jason Bateman doesn't know how to ride a bicycle, despite the fact that Bateman's character is frequently seen on one. Show creator Mitchell Hurwitz then jokingly states that they used the "same people that let Kermit ride a bike in The Muppet Movie."
On the DVD commentary track for the second season episode "Ready, Aim, Marry Me," Mitchell Hurwitz said this of David Cross: "David's character sometimes does remind me of Kermit... You look a little like a hand puppet sometimes."
In the third season episode "Notapusy," sixteen-year old Maeby attempts to prove a point by losing an "Inner Beauty Pageant" at the Church and State Fair. When a church representative asks her, "How has God influenced your life?" she responds, "About as much as Big Bird and The Keebler Elves."
References
Connections